I just got a copy of my
EJB3 book
in my mailbox. It is again a great feeling to actually have the printed copy in the hands.
One can get sort of a feeling when one print it out on the laser printer, but having the real book is still different.
Amazon
still shows it as unavailable, but this should change within the next few days. All those who preordered a copy will also soon get it.
I still need to add a few things to the accompanying
web page
, but I'll do this in the next few days.
Here is a picture with my copy: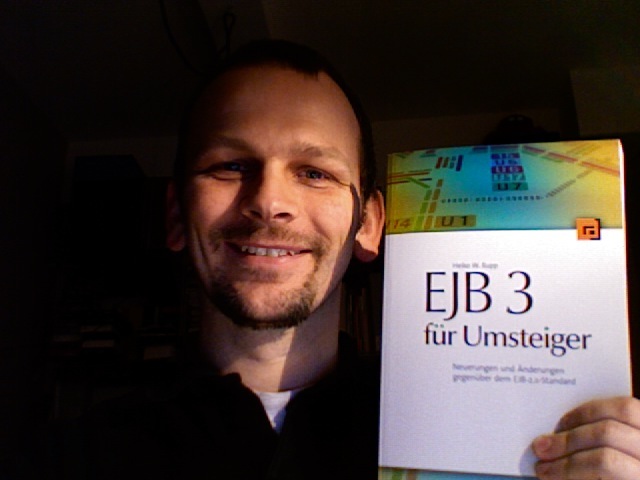 Technorati:
EJB3